Spiking Fuel Rates Reach $4 Per Gallon!
The United States national average for diesel has been rising steadily. Diesel prices are now the closest they've been to $4 since the week ending of May 5, 2014.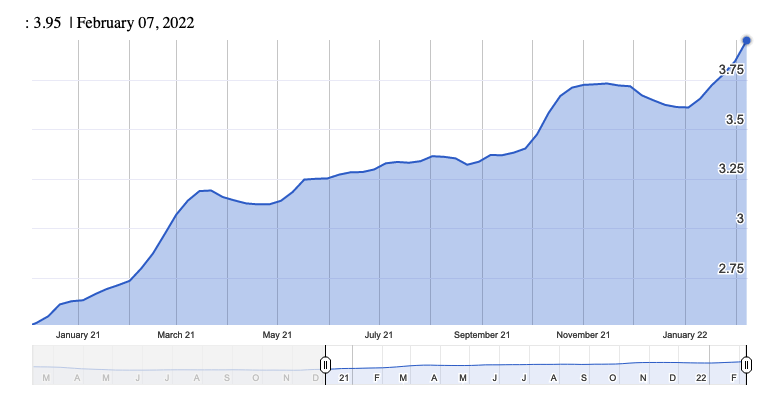 Prices have increased in all regions across the country in the past week. The Lower Atlantic region has seen the most significant increase, where prices have jumped by 13.5 cents.
The average price per gallon for on-highway diesel is now $3.951 which is the highest they have been in the past eight years. Since a four week stretch in 2014, diesel prices have yet to top $4 a gallon.
Prices in other regions, according to DOE, are:
New England – $3.947
Central Atlantic – $4.098
Lower Atlantic – $3.896
Rocky Mountain – $3.861
According to Overdrive Online, California holds the title for most expensive diesel at $4.949 per gallon. California is followed by the West Coast where prices are $4.25 per gallon. On the flip side, the Gulf Coast region is currently the cheapest place to buy diesel at only $3.73 per gallon.