We negotiate the best combination of price and value for you.
Cook Insurance Group is who you want to partner with when it comes to Commercial Trucking Insurance, because we IDENTIFY the risks and exposures you face as a business and WORK directly with many leading insurance carriers TO PROVIDE you with a range of coverage options and solutions that address those challenges.
Olivia Cook was practically born into the Trucking Insurance industry. She grew up working for the family business, learning the tools of the trade and excelling in her profession.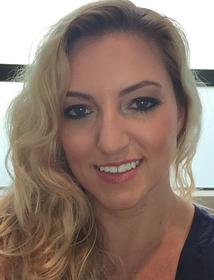 Cook Insurance Group combines national reach with local service to address the needs of large fleet, small fleet, single owner and tow trucking operations, and to charter bus lines. We ONLY serve the Trucking industry. Let our friendly, bi-lingual staff help you find the right insurance protection at the right cost.