Real Estate Investors Surge into Electric Truck Charging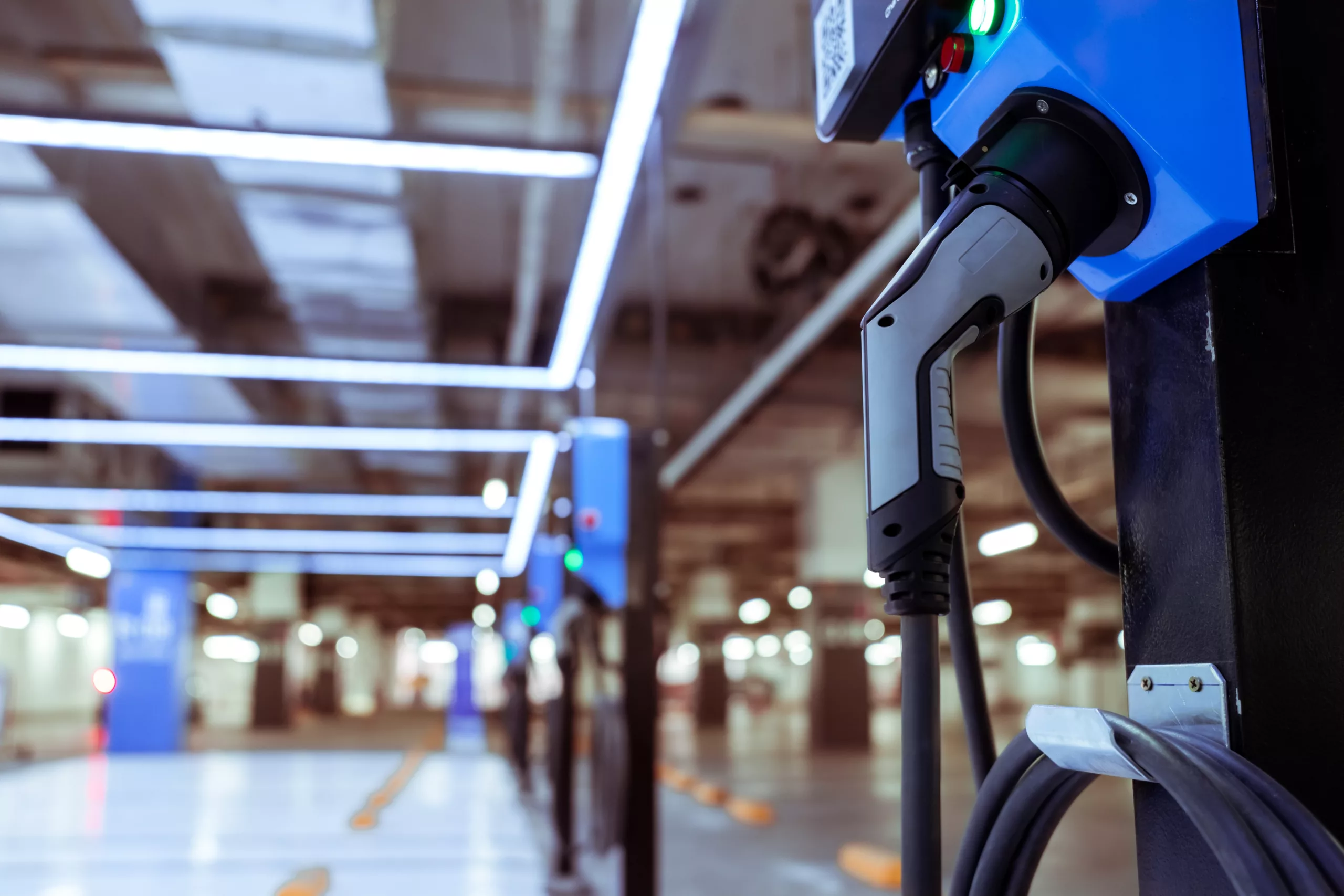 ---
With the recent expansion into fully electric trucking and the projected growth in the sector, investors are beginning to turn their focus from vehicles to land. Every electric charging depot is going to require land. Like Ray Kroc is told in the Netflix movie "The Founder", franchise success turns on real estate not flipping burgers. So now many of the most well funded and largest real estate developers are slowly but aggressively gobbling up acreage for future charging sites.
This is a massive opportunity and based on the California Energy Commission's estimates, the entire state will need roughly 157,000 medium and heavy duty truck chargers by 2030. This figure is merely an estimate but a big thing to recognize is that this is only for the state of California, there are still 49 other states in the United States of America. The initial target is the 30,000 dayage trucks that currently haul cargo to and from ports in Los Angeles, Long Beach and Oakland.
There are numerous incentives for buying electric trucks, installing charging stations and building utility infrastructure to lessen the enormous cost burden. These incentives are all possible as due to the Advanced Clean Fleets regulations mandating a transition from diesel to electricity and credits under the state's Low Carbon Fuel Standard.
"We will take the hodgepodge of incentives and turn it into a digestible monthly fixed fee for a trucker"


Matt LeDucq, CEO of Forum Mobility (a startup backed by global real estate services leader CBR
Public and Private Locations
Large meets saw California's rules coming. Schneider recently opened a 4.8-megawatt charging facility in El Monte, east of Los Angeles. It is capable of charging 32 Class 8 trucks at one time. NFI Industries expects to bring a similar facility online in Ontario later this year. Both facilities are private, though they received significant financial help from state and local governments.
"The depot we're building in Livermore is going to be accessible to people who don't have land and don't have charging infrastructure. There are a lot of little fleets out there."


Matt LeDucq, CEO of Forum Mobility (a startup backed by global real estate services leader CBRE)
But Forum is not the only company making big moves, there are many other companies who are creating strong partnerships with industry titans. The startup WattEV opened its first public charging depot at the port of Long Beach in July. That site was the first of three more sites just like it before the end of the year. WattEV also has a unique truck-as-a-service model which enables drivers to use WattEV's trucks and charging for a single price. WattEV receives a majority of its funding and is heavily reliant on grants and incentives. One of its biggest was its recent $34 million federal grant through the California Transportation Commission to build and operate what is soon to be the nation's largest electric charging depot. It is estimated to cover more than 100 acres near the Sacramento International Airport on Interstate 5.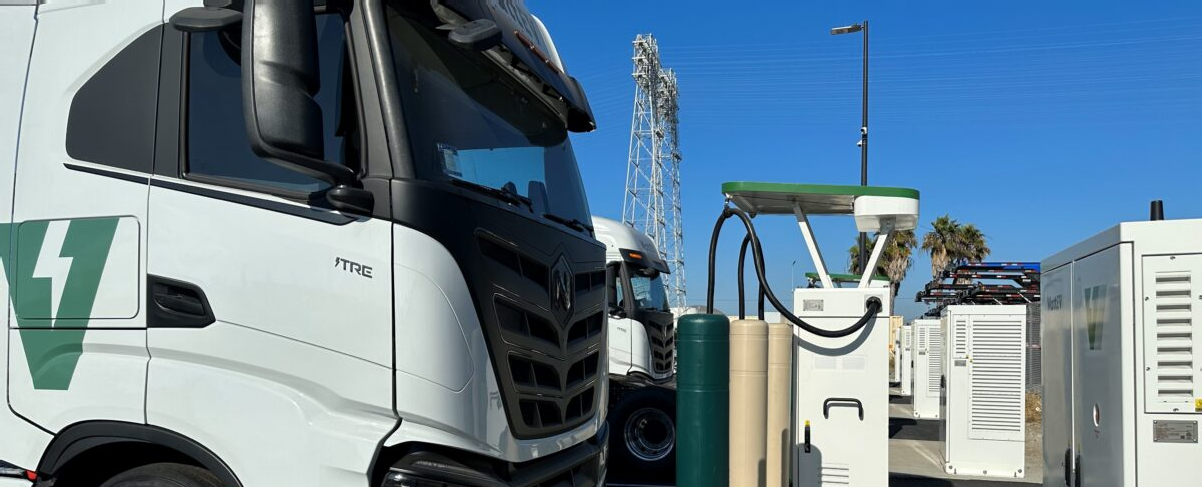 In addition to WattEV there are also two other big names working to devlop charging stations. There is startup infrastructure developer Voltera Inc which is backed by EQT and Daimler Truck North America who are working with BlackRock Alternatives and NextEra Energy Resources. Voltera Inc's biggest announcement so far is that they are cooperating with Nikola Corp. to add up to 50 Hyla hydrogen filling stations to its battery-electric charging sites. For Daimler Truck North America, their big project is a $650 million electric charging plan called Greenlane, where the first site will be in Southern California, followed by additional sites along various freight routes.
CBRE Sees EV Charging As An Expansion Of Their Existing Business
The real estate services company in the world CBRE sees many parallels between its current business model and electric vehicles.
"It's akin to running a data center or running a building management system. It's something we're uniquely positioned to do for the industry. The definition of real estate is broader than just the building. We obviously have a very large and deep client roster. There's a lot of need from them to electrify their campuses [and] their fleets. The industry is just exploding."


Scott Howard, CBRE executive managing director and EV Solutions lead
CBRE's client roster includes office buildings, industrial and manufacturing facilities, and distribution yards. Customers began asking how to electrify their fleets before it formalized the EV Solutions business unit. The long relationships with utility providers is another advantage that CBRE possesses.
"We approach it together not just to solve for this one facility but understanding what CBRE's client base is or the REITs [real estate investment trusts] and other investors and developers that we partner with. What is their strategy for the same market in the same area in the grid? We have the ability to give them a forward-looking forecast."


Scott Howard, CBRE executive managing director and EV Solutions lead
Prologis and Building Electrification
As of December, Prologis owned 5,495 buildings, many of them warehouses, comprising about 1.2 billion square feet in 19 countries.
"By 2030, depending on the market, we're going to see a reasonably substantial portion of those sites electrify. We have direct access to the warehouses where our customers are charging. Charging will happen where it's most cost effective and operationally efficient. In many cases, that's going to be [behind the fence] at the logistics facility."


Henrik Holland, senior vice president and global head of Prologis Mobility
Prologis has two such projects with A.B. Moeller Maerk's Performance Team drayage operation. One is a Prologis-owned warehouse where Prologis provides the charging infrastructure to manage the Performance Team's charging needs. At a second site, Prologis operates the infrastructure but doesn't own the building.
---
With over 20+ years in the trucking insurance industry Cook Insurance Group combines national reach with local service to address the needs of large fleet, small fleet, single owner and tow trucking operations, and to charter bus lines. We ONLY serve the Trucking industry, providing the best trucking insurance. Let our friendly, bi-lingual staff help you find the right insurance protection at the right cost.
Cook Insurance Group is dedicated to meeting the needs of both small and large fleet trucking companies. Our reps handle every aspect of your program, ensuring you have the best trucking insurance plan for your specific needs. We work closely with you to manage your plan on an ongoing basis.
At Cook Insurance Group, we provide immediate certificate and ID card insurance, including 24/7 certificate availability. We leverage our client portal which allows you to access and issue certificates, check claim status and view policies. Cook Insurance Group is prompt and reliable, including 24-hr claims reporting. (Physical Damage and Motor Truck Cargo). We also provide educational seminars for management and drivers of companies.
At Cook Insurance Group we have licensed risk managers available to assist you with CSA scores and driver training. We provide border risk coverage (NAFTA) and mid-year loss run reviews.
Choose Cook Insurance Group for all of your trucking insurance needs whether you are located in Texas, Arizona or Arkansas.
---
Check out our Recent Industry Updates