Ken-TRUCK-y Derby: Transporting America's Fastest Race Horses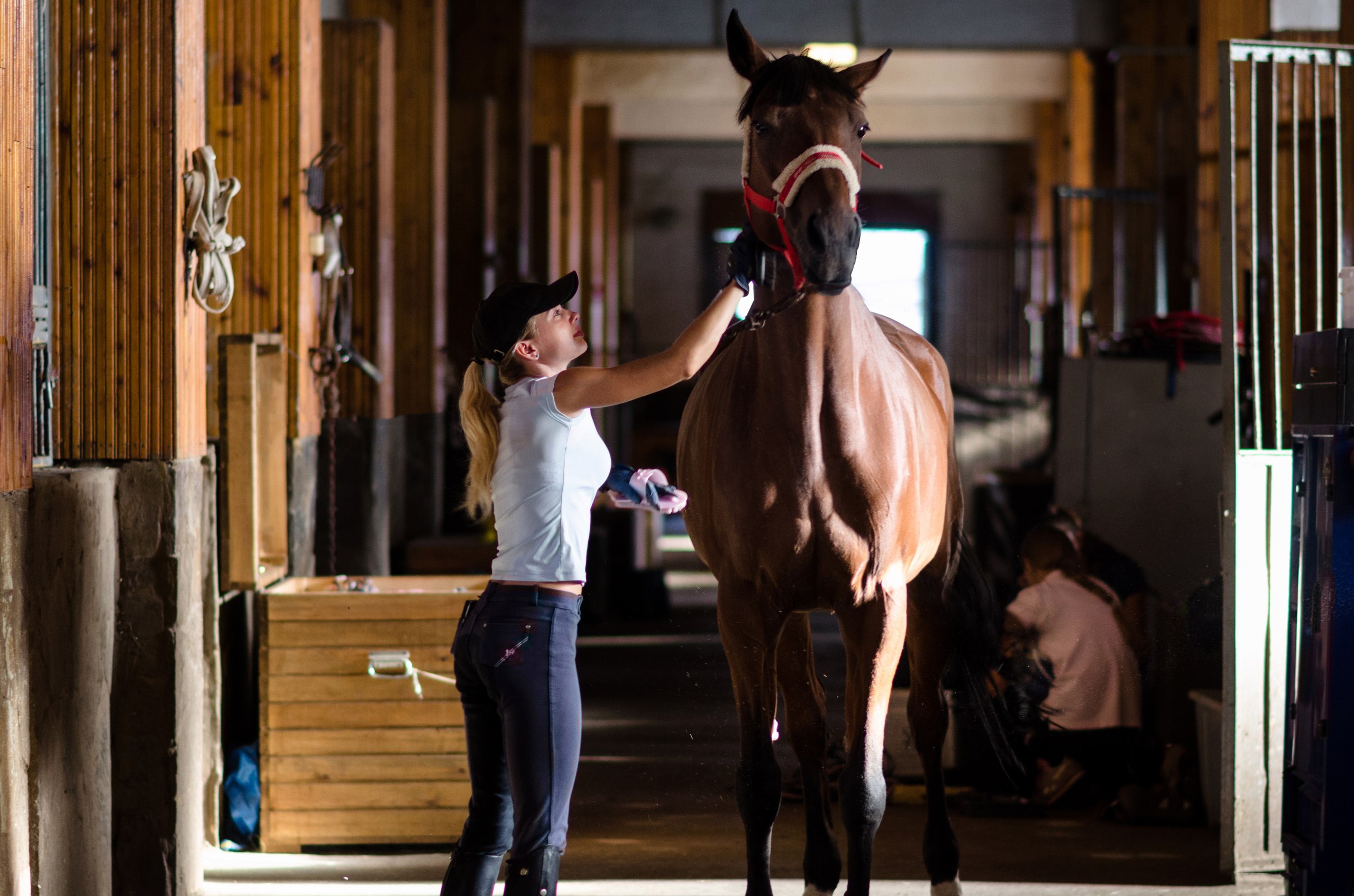 ---
The Kentucky Derby would not be possible without the help of truck drivers. There is an old saying, "If you got it, a truck brought it", and the same concept goes fro the Kentucky Derby.
The Kentucky Derby was held May 1st at Churchill Downs in Louisville Kentucky. Though the event hosts some of the fastest horses in the nation, these horses did not arrive on their own. It requires the help of specialized truck drivers like Bart Stark to get them to where they need to be.
For truck drivers that haul horses, it is a 365 days a year job. Whether its 4 o'clock in the morning or 10 o'clock at night, when their phone rings they have to be willing to answer it.
Companies like Stark Equine Services, transport more than 2,000 horses a year. With the help of special stall setups for the horses, they are able to transport horses, their grooms, and all of their gear from one racetrack to another; all year long.
"A box stall is like flying a plane in first class. The horse is in a stall like you would see in a barn. They can eat, and very seldom lie down or sit down. But they can have their head. It is very important to have their head."

Bart Stark, Trucker in Horse Hauling Industry
In many cases, horses are typically not transported singularly. It doesn't make financial sense, so most horse haulers typically carry more than one horse in an 18 wheeler. In extreme situations, up to 15 horses have been carried in one 18 wheeler, though it was over a very short distance.
To view a full length interview of Bart Starks, click here.
---
With over 20+ years in the trucking insurance industry Cook Insurance Group combines national reach with local service to address the needs of large fleet, small fleet, single owner and tow trucking operations, and to charter bus lines. We ONLY serve the Trucking industry, providing the best trucking insurance. Let our friendly, bi-lingual staff help you find the right insurance protection at the right cost.
Cook Insurance Group is dedicated to meeting the needs of both small and large fleet trucking companies. Our reps handle every aspect of your program, ensuring you have the best trucking insurance plan for your specific needs. We work closely with you to manage your plan on an ongoing basis.
At Cook Insurance Group, we provide immediate certificate and ID card insurance, including 24/7 certificate availability. We leverage our client portal which allows you to access and issue certificates, check claim status and view policies. Cook Insurance Group is prompt and reliable, including 24-hr claims reporting. (Physical Damage and Motor Truck Cargo). We also provide educational seminars for management and drivers of companies.
At Cook Insurance Group we have licensed risk managers available to assist you with CSA scores and driver training. We provide border risk coverage (NAFTA) and mid-year loss run reviews.
Choose Cook Insurance Group for all of your trucking insurance needs whether you are located in Texas, Arizona or Arkansas.
---
Check out our Recent Industry Updates