­­Inflation Triggering Major User Fee Increases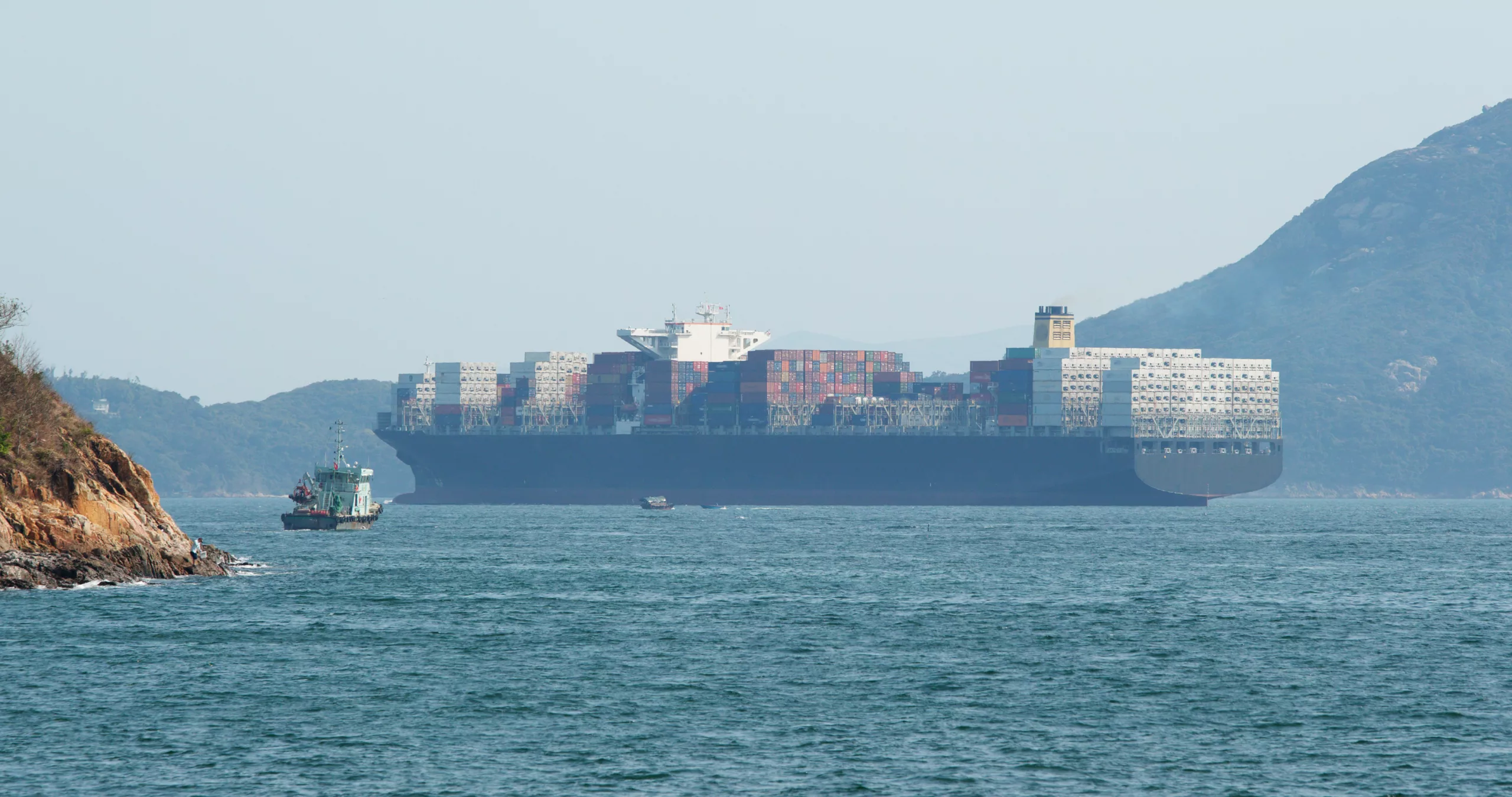 ---
We are seeing fee bumps as high as 650% over the current rates. At the same time staff salaries are higher and electronic filling is steadily taking a toll on agency costs. The Federal Maritime Commission acknowledges the need for increases as a response to inflation and higher operation costs. On Tuesday, the Federal Maritime Commission (FMC) spoke about all of the changes in a post stating that when they had posted user fees in 2020 their numbers were based off of FY2019 cost data (2019 staff salaries). It is important to keep in mind that back in 2020, many of FMC's fees were adjusted downward or slightly raised.
Ocean Transportation Intermediary (OTI) applications were the category to receive the largest increase. (OTI applications include the cost of applying a freight forwarder or non-vessel operating common carrier license) Since FMC last posted their fee, a new license application increased 422% from only $250 to now $1304. While the cost to make changes to a current license had an even larger increase of 654%, from a prior $125 to now $943.
"Despite the fact that the 2022 update to user fees is occurring two years later, the Commission is using salary and cost data from FY2022 to provide the most precise estimate of costs associated with user fees. This three-year gap contributes to a significant increase in fees. Further, during this three-year period, inflation has raised salaries as well as overhead. Many of the fee increases of more than 10% are simply due to updating fees to reflect current costs."

Federal Maritime Commission (FMC)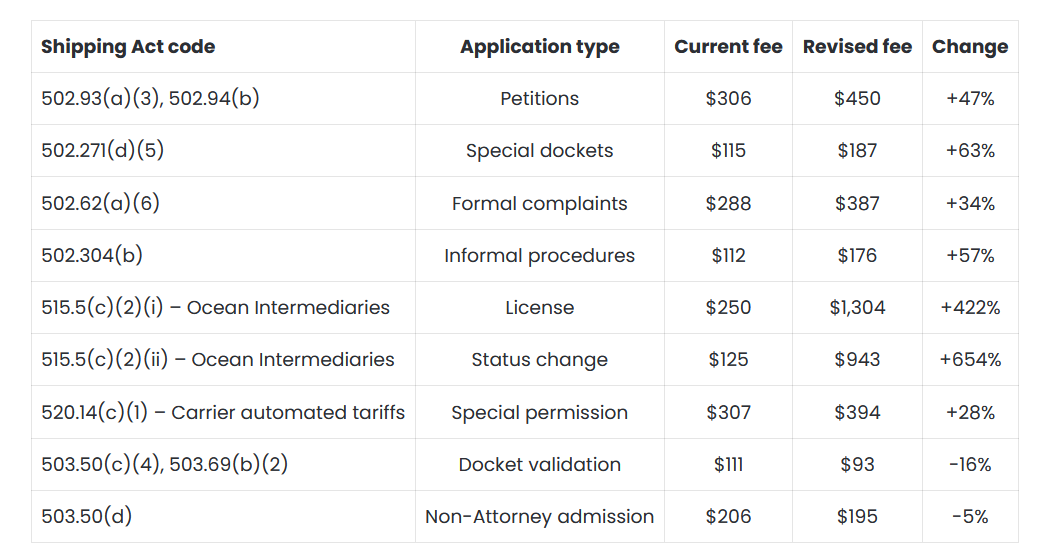 Despite the massive increases, the Federal Maritime Commission determined that providing a notice and comment prior to issuing the rule was unnecessary. The FMC believed that these fee adjustments will be noncontroversial and as a result skipped their typical process so that the changes could be scheduled to immediately go into effect on June 5th. Though the FMC did acknowledge the potential for "parties may have information that could impact the commission's views and intentions with respect to the revised regulations, and the commission intends to consider any comments filed." In the event the Federal Maritime Commission receives "significant adverse comments" before April 20th, they plan to withdraw the rule no later than May 5.

---
With over 20+ years in the trucking insurance industry Cook Insurance Group combines national reach with local service to address the needs of large fleet, small fleet, single owner and tow trucking operations, and to charter bus lines. We ONLY serve the Trucking industry, providing the best trucking insurance. Let our friendly, bi-lingual staff help you find the right insurance protection at the right cost.
Cook Insurance Group is dedicated to meeting the needs of both small and large fleet trucking companies. Our reps handle every aspect of your program, ensuring you have the best trucking insurance plan for your specific needs. We work closely with you to manage your plan on an ongoing basis.
At Cook Insurance Group, we provide immediate certificate and ID card insurance, including 24/7 certificate availability. We leverage our client portal which allows you to access and issue certificates, check claim status and view policies. Cook Insurance Group is prompt and reliable, including 24-hr claims reporting. (Physical Damage and Motor Truck Cargo). We also provide educational seminars for management and drivers of companies.
At Cook Insurance Group we have licensed risk managers available to assist you with CSA scores and driver training. We provide border risk coverage (NAFTA) and mid-year loss run reviews.
Choose Cook Insurance Group for all of your trucking insurance needs whether you are located in Texas, Arizona or Arkansas.
---
Check out our Recent News Articles