How till the Energy Crisis in Europe Affect Freight Markets?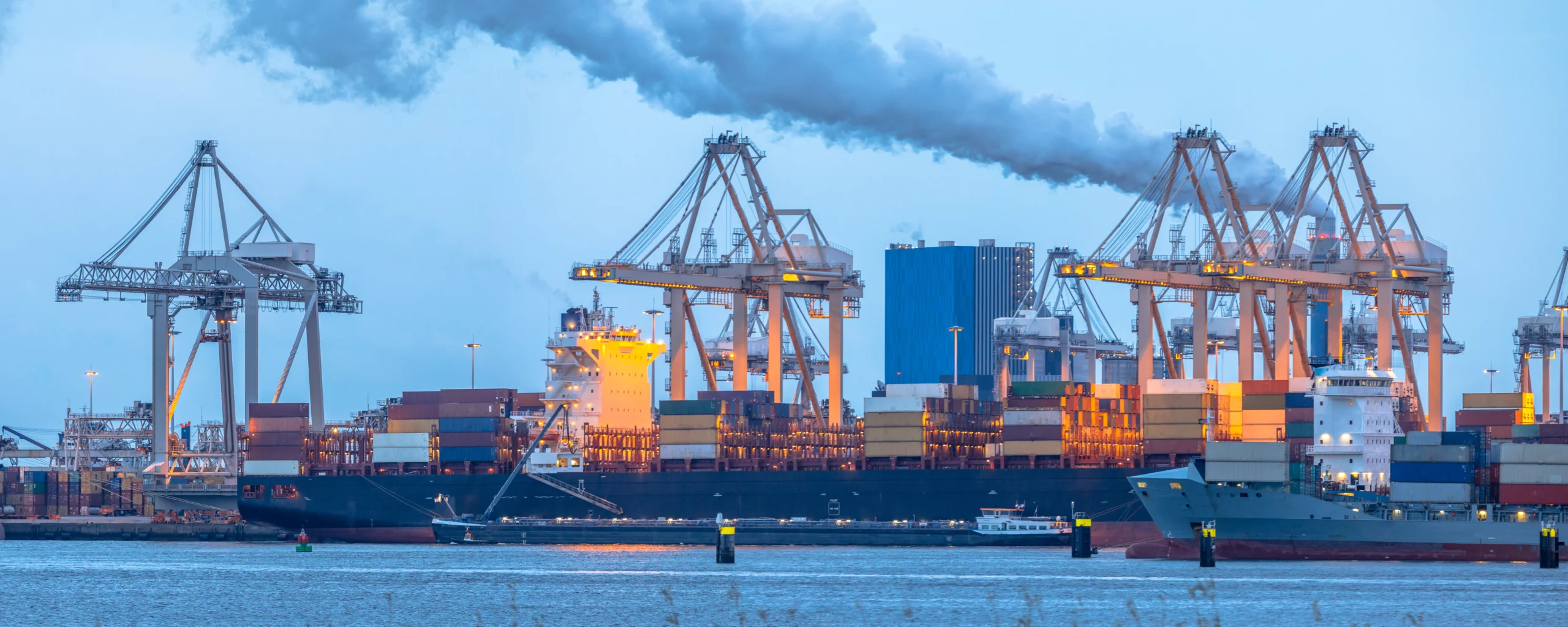 ---
As the euro zone slows, this may pull ocean container rates down further. EU and U.K sanctions against Russian energy has created increased volatility in European power markets. There is potential that the imposed retaliation for Russia's invasion of Ukraine may soon cool off but only after affecting the entire continent's economy.
On Monday, U.K. Prime Minister Liz Truss announced plans to cap household energy bills at the equivalent of $2,300 annually. Meanwhile, German Chancel­lor Olaf Scholz unveiled a 65 billion euro relief package to ease the pain of energy prices that have quadrupled in his country.
In order to reduce the economic damaged caused by the natural gas supply crunch, crisis measures are being put in place after the cancellation of Nordstream 2 and Russia's shutdown of Nordstream 1. This is potential for these historically high energy prices to sap consumer's ability to spend money on all other goods and services.
"We see scope for the introduction of price caps in power generation, which we estimate could save Europe c.€650 bn pa.Yet, price caps would not fully solve the affordability issue: the increase in energy bills would still be of +€1.3 tn, or c.10% of GDP, we estimate."

Alberto Gandolfi, Goldman Sachs Analyst
Rates for ocean containers from Asia to Europe have been falling dramatically all this year and recently have dropped significantly since the beginning of August.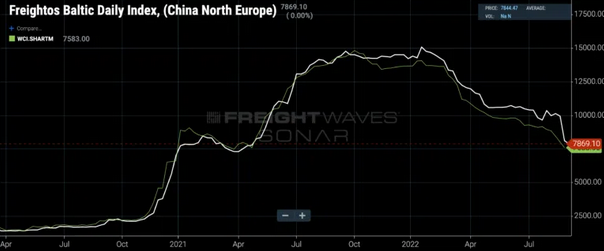 The Freightos Baltic Daily spot rate from China to North Europe, displayed in white in the chart above, has fallen 24% since July 3, from $10,397.55 per forty-foot equivalent unit to $7,869.10. Drewry's spot rate from Shanghai to Rotterdam, Netherlands, displayed in green, dropped 18% over the same period, from $9,280 per FEU to $7,583.
---
With over 20+ years in the trucking insurance industry Cook Insurance Group combines national reach with local service to address the needs of large fleet, small fleet, single owner and tow trucking operations, and to charter bus lines. We ONLY serve the Trucking industry, providing the best trucking insurance. Let our friendly, bi-lingual staff help you find the right insurance protection at the right cost.
Cook Insurance Group is dedicated to meeting the needs of both small and large fleet trucking companies. Our reps handle every aspect of your program, ensuring you have the best trucking insurance plan for your specific needs. We work closely with you to manage your plan on an ongoing basis.
At Cook Insurance Group, we provide immediate certificate and ID card insurance, including 24/7 certificate availability. We leverage our client portal which allows you to access and issue certificates, check claim status and view policies. Cook Insurance Group is prompt and reliable, including 24-hr claims reporting. (Physical Damage and Motor Truck Cargo). We also provide educational seminars for management and drivers of companies.
At Cook Insurance Group we have licensed risk managers available to assist you with CSA scores and driver training. We provide border risk coverage (NAFTA) and mid-year loss run reviews.
Choose Cook Insurance Group for all of your trucking insurance needs whether you are located in Texas, Arizona or Arkansas.
---
Check out our Recent Industry Articles